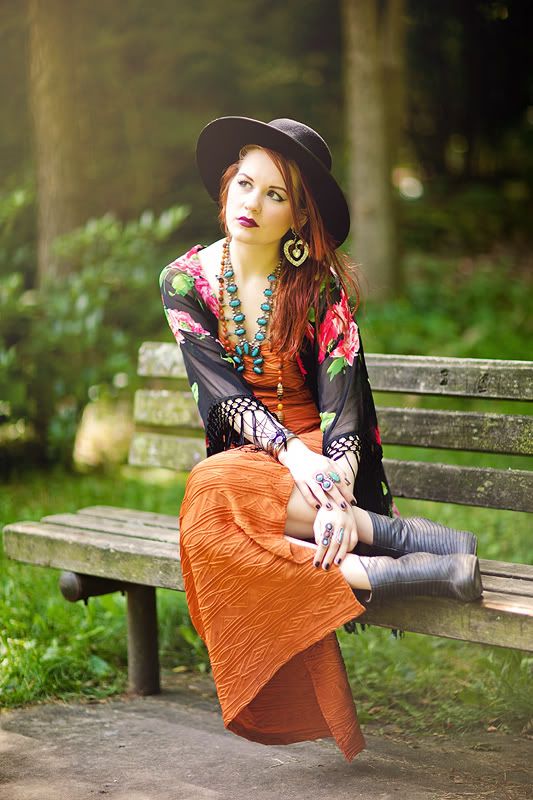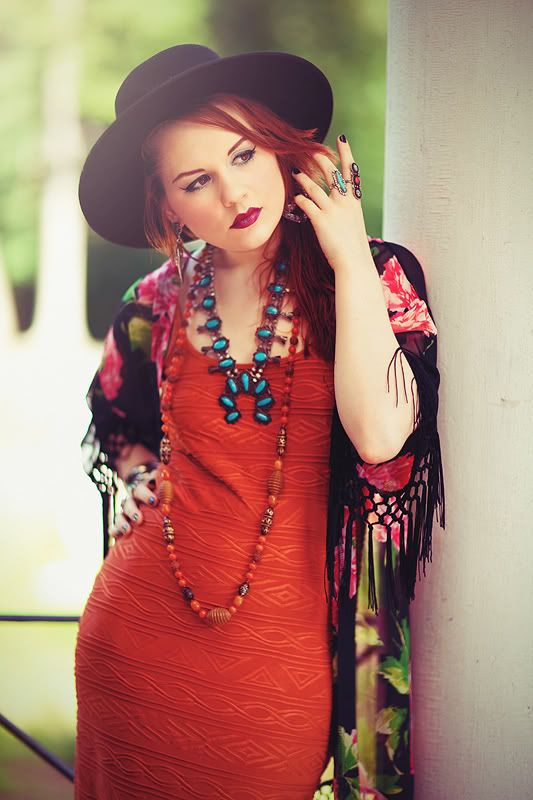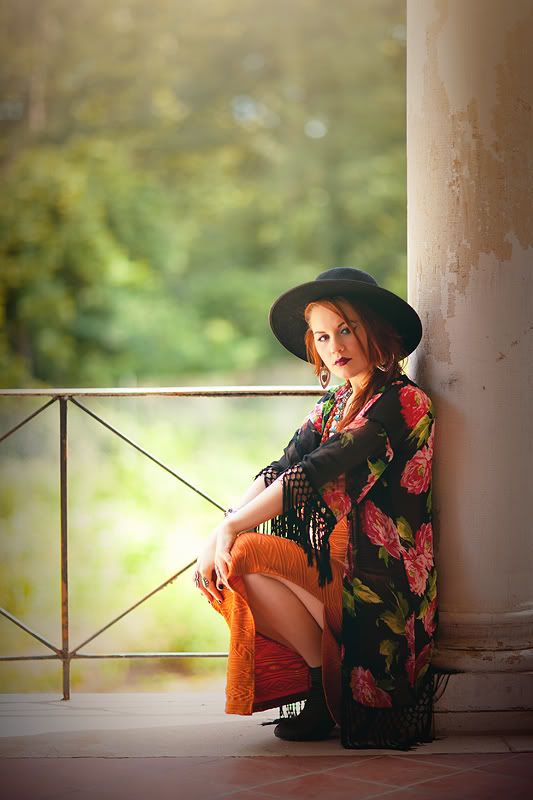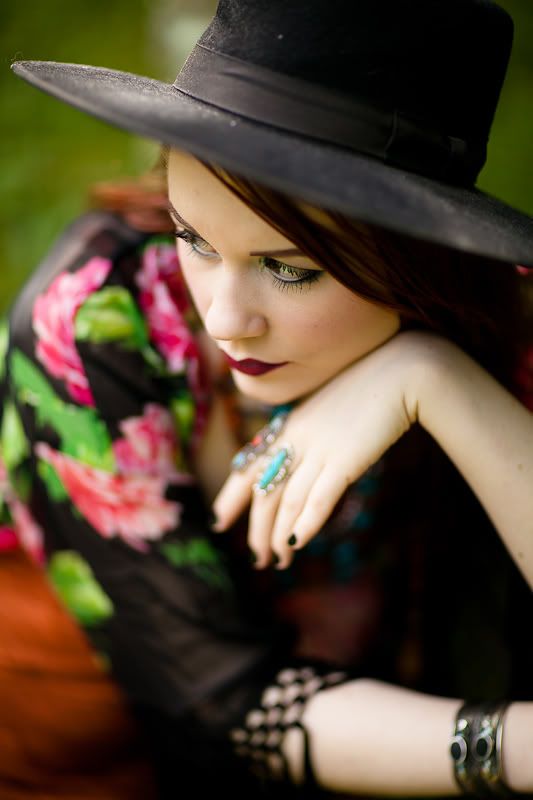 Happy Monday! I can't make this post very long, but I would like to go into detail concerning a very special piece in my outfit.
Shop Akira
was kind enough to send me this beautiful rose-printed fringe kimono. It's such a beautiful and feminine piece, and completely up my fashion alley. It looks great with an all-noir ensemble, but I decided to get creative and pair it with a burnt orange dress and bright turquoise jewelry. I'm already dreaming up new ways to wear this magical robe!
From Doc Martens to Jeffrey Campbell, from Jessica Simpson to Dolce Vita,
Shop Akira
has a wide variety of high fashion brands and designers under one website "roof". Their prices are also affordable---you can buy lots of adorable items for less than $20. If you're not familiar with
Shop Akira
, then I would highly recommend checking them out!
Also, be sure to take a look at my
Etsy shop
today. I listed over 25 new items this past week. Lots of incredible vintage designer jewelry. I'm having a big shoot this week, so lots of lovely clothes will soon be up for sale. Be sure to use the coupon code "BLOGREADER" for 10% off your total purchase!
Mwah! Mwah!
~Hope Adela